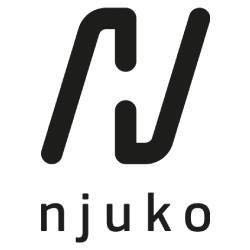 Race Calendar Running and Events Directory is one of the leading sports events listing sites across the globe, established in 2009 and now featuring over 10,000 events worldwide. As part of our ongoing mission to help drive more event entries and encourage more people to get active worldwide, we are launching new initiatives to increase our value to race organisers and event directors.
One of these exciting new initiatives is to provide the service of online registration through Race Calendar at an industry leading price with Europe's leading and a global endurance sports registration engine, njuko. Those that take online registration through njuko for events listed on Race Calendar will be entitled to newsletter features and extra promotional space on our website as well as full use of all of the features njuko has to offer.
Our partners at njuko work with the likes of Generali Milano Marathon, Al Mouj Muscat Marathon, Nuclear Races, ING Luxembourg Marathon, RunIreland.com, the French Triathlon Federation but also provide a ready to use solution for club runs, obstacle races, triathlons and much more.
Paul Vidler from Race Calendar commented 'The partnership with njuko is a very exciting development for Race Calendar. We have many features designed to support runners and athletes, however the opportunity to connect race organisers and event directors with industry leading online registration services is a significant enhancement to our platform. njuko's state of the art technology will make it so much easier for all events, large or small, to manage their online registration processes'
There is no upfront cost or contracts to take registration for your event through our partnership, there is a no risk flat % per entry cost that includes payment processing and you have full control over the system and set up of your events. It is also super efficient to manage your entrants day to day, process transfers, refunds, take charity donations, send emails and sell merchandise.
Matt Trevett from njuko, who is also an Event Director himself in the UK commented 'We are delighted to partner with Race Calendar who are leaders in connecting athletes with the right events for them across the world. Being specialists in registration technology and having handled over 2 million reg a year we understand how to make event directors management of their entrants easy and effective and alongside the marketing reach of Race Calendar I think there is the perfect opportunity for events of 100 entrants right up to the 1000s to take advantage'.
The team here are excited to be going this extra mile for race directors around the world. This will enable anyone that utilises this unique partnership to increase visibility of their event across our database as well as receive excellent support from both ours and njuko teams, not only in technology but also industry leading knowledge.
To find out more, please contact us today!
More Like This: