The Gladiators Are Back!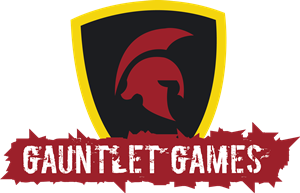 Following a hugely successful event series in 2015, with 4000 runners taking on the Gladiators, the Gauntlet Games is back for 2016. And this year, runners can help to beat cancer sooner by supporting Cancer Research UK at each of our races.
The Gauntlet Games is a unique Gladiator-themed obstacle race designed to make runners feel like gameshow heroes! The race has a 5k or 10k option with up to 20 obstacles, with challenges against real Gladiators along the way. Obstacles include giant inflatables, the huge Gauntlet with three pugil-stick wealding Gladiators, a mega slippery slide and in true Gladiators style, a rope swing onto an air bag at the finish line!
Forget pain-inducing runs and challenges, the Gauntlet Games is all about having a giggle. 80% of the runners take part as a team – it's much more enjoyable bashing the Gladiators with moral support!
The Gauntlet Games was created by Sarah King in 2015 to cater for the many people who find the idea of obstacle racing just a little intimidating. Sarah is passionate about inspiring more people, particularly women, to get outdoors and to have fun doing something active. So she decided to create an experience that was like a giant adult adventure playground! She noticed that there were many more men taking part in OCR than women and wanted to create an inclusive race open to all. This paid off – as 70% of the 2015 runners were female – a rare occurance at an obstacle race.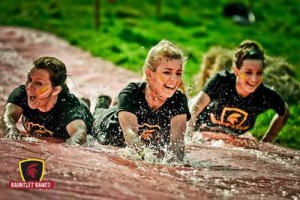 Sarah King, Race Director of The Gauntlet Games, said:
'We are delighted to bring The Gauntlet Games back in 2016 – and it promises to be bigger and better than before, with 15 brand new obstacles, new venues and a new Headline Charity Partner that is very close to my heart, Cancer Research UK. We have spent several months developing brand new courses and some really exciting new obstacles – many of which are completely unique in the OCR world, and our Gladiators are chomping at the bit to get started! Most of our races are in city locations and are accessible by public transport – and with our prices starting at £30, it is achievable for everyone to come along and give it a go.'
Find out more and sign up at www.thegauntletgames.co.uk
About the Event:
The Gauntlet Games was founded by Sarah King, the only independent female obstacle race director in the UK, in 2014.
The Gauntlet Games will take place in five locations in 2016:
Sat 16th April: Easneye Estate, Ware, Hertfordshire
Sat 14th May: Trent Park, London
Sat 4th June: Coedarhydyglyn, Cardiff
Sat 6th August: Crawley / Brighton
Sat 3rd September: Heaton Park, Manchester
More Like This: