Drivers in Chicago experienced certain difficulties as part of Lake Shore Drive and several streets on the South Side appeared unreachable because of the greatest event called Chicago Half Marathon. Because of its popularity, about 15,000 people took part in this marathon. As a result, all the runners gathered in Jackson Park for registration.
There are not only local citizens who could participate in the run and representatives from about 48 states as well as 39 countries succeeded to enjoy the run. Besides, more than 32% of runners do not come from Chicago and they travelled a lot to get a chance to run. In general, racers will be able to enjoy the beautiful views of the historic South Side, University of Chicago's campus as well as Lake Shore Drive. It is not a run, it is a tradition and those who love Chicago will have a chance to celebrate the event for the 19th time.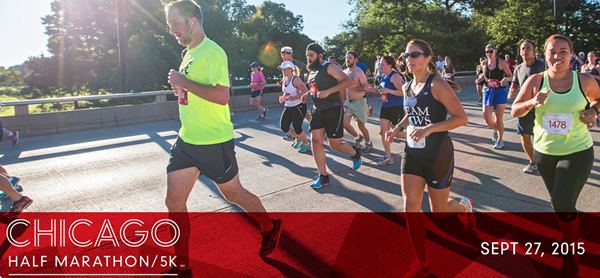 The marathon seems to be personal for a lot of people who treat it as a fight against all the untreatable diseases and who run in memory of their relatives and friends that passed away already. It is an interesting fact that most of runners were women. It appeared to be rather unexpected but now a lot more women could consider that it is a great idea to participate in such events.
We also cannot deny the fact that the health of female population is crucial and by participating in marathons, they can actually improve their health significantly. One of the missions of the marathon was to inspire women and to promote a healthy lifestyle. In general, there were a lot of people watching the race and who really wanted to take part but could not manage to make the final decision to do that.
You can see the 2015  event's results here: http://www.chicagohalfmarathon.com/chicago/results/



General 2016 race registration will open on November 3. You can see the details here: http://www.chicagohalfmarathon.com/chicago/entry-fees/
More Like This: