Happy Valentine Day Runners,
You may not be in a part of the world where Valentines Day is celebrated, but we're feeling the love…..And this weekend there are a host of running clubs than have organised Valentines Day themed races.
Check out the Tri-Adventure this Sunday in Surrey, UK. A cool post on how romance can enhance your running was posted today on Race-Calendar.com.
Not only there are a few great Valentines races this weekends, there are many great international races taking place, including the New Zealand Cross Triathlon National Championships and the Kilimanjaro Adventure Challenge 2013 in Tanzania.
The Kilimanjaro Adventure Challenge is a race that most of us would envision as one of those races we could either never do, or never complete. But…..if you're a runner, why not make it a plan to think outside of the square, and enter one of those exotic races you always dreamed of.
Why would entering a race like this be so rewarding?
There are only a few people in the world who will:

• summit Kilimanjaro (5895 m) over 6 days (this is not raced)
• compete in a two day mountain bike race around Kilimanjaro (190 km) and
• finish the Kilimanjaro Marathon (42,2 km).

The one with the fastest summarized time on the bike race and the marathon sections will be the KiliMAN.

But even if you are not "The KiliMAN" come and take part in the other challenges. There is a possibility to compete in a team of 3, or start small and bike only or come to the Kilimanjaro Marathon, even if you run in 6 hours.

If you are looking for team members … set up a "Buddy Team"! The foreign members of the teams are asked to sponsor at least one Tanzanian member to join their team. The aim of this is to allow Tanzanian athletes a chance to participate in this event, at a low price. Buddy team members costs benefit from local park fees. Through our contacts in Tanzania we have a pool of keen, dedicated athletes, ready to enter these events – we will pair up the athletes with their teams.

Climbing: Time is not important during the 6-day ascent of Kilimanjaro, only reaching the summits counts. The reason is that sufficient altitude acclimatization is necessary for the 6000er. The ascent of Kilimanjaro is the meditative part of the adventure. The reward is the grandiose view of the African savannah from the Uhuru peak.
Your Weekly Running Inspiration: The Kiliman
Race Reports & Photos:
Race Photos: Runners Need G3, Guildford, Surrey, UK, 9th February 2013 Congratulations to the overall winner, Rory Atkins, and the Men's Veteran category winner, James Beckinsale! A big well done to Gillian Sanders who took the top spot in the women's race and also to Rebecca Black, who was the first of the Women's Veterans to make it home.
Race Photos: SoCal Super Spartan, Temecula, CA, USA on 26 January 2013 The Southern California Super Spartan Race this January got off to a very muddy start. The heroes around the course showed us just how tough they are in Sparta! Check out the photos.
Upcoming Races:
Feature Valentines Race:
Valentines 10K @ Chessington Sports Centre, Chessington, Surrey, United Kingdom on 17 February 2013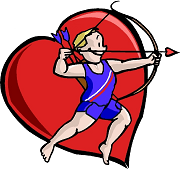 Race Information:
Event Name: Valentines 10K
Distance (KMs): 10
Distance (Miles): 6.2
Terrain/Type: Road Races
Date: 17 February 2013
Start Time: 09:00
Venue: Chessington Sports Centre
Best Time (Men): 30:17
Best Time (Women): 35:08
Organised By: 26.2 RRC
Race Description
A friendly 10K race around Chessington and Epsom. Excellent facilities include, toilets, changing, cafe, ample free parking and easy access via public transport.
A quick undulating course with PB potential.
Featured Race Map: Africa

Races in Africa courtesy of Race-Calendar.com. Add a race. Embed Map
Happy Valentines Day and Happy Racing from the team @ Race-Calendar.com
More Like This: