Hey runners,
We love that so many of you are now reading this newsletter every week. We obviously have interesting information for you week in, week out. As ever though, if you have anything you would like us to discuss, or questions you may have don't hesitate to leave a comment below, or email jono@race-calendar.com. If it's running related, and appropriate, we will include it in the newsletter. We also love running photos, so you're welcome to send these in too!
Such as below: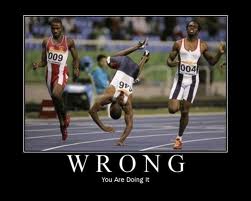 I know we've all felt like this at sometime in our running career!
Weekly Motivational Video: The Ultra Marathon Man – Dean Karnazes
Featured Race: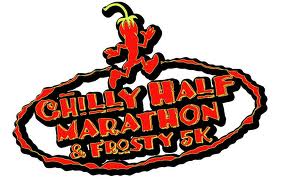 Event Name: CHILLY HALF MARATHON & FROSTY 5K, Canada
Distance (KMs): 21km
Distance (Miles): 13.1 miles
Terrain/Type: Road Races
Date: 03 March 2013
Start Time: 10:05 AM
Venue: 426 Brant St City Hall, Burlington, Ontario

Organised By: Kelly Arnott
Race Reports & Photos:
Race Photos: Maratona di San Valentino 2013
The World's Most Romantic Race! Marcello from the Amatori Podistica Terni running club in Ferentillo sent us these photos from the Valentine's weekend race which passes the church of Saint Valentine in Italy: –
Click here to look
.
The ECHO Challenge @ Polesden Lacey, Surrey, UK, 28th September 2013
A new run challenge at Polesden Lacey -­‐ 10km, 6km and a children's race. This is a fantastic opportunity to explore all of the less well-­‐known areas of the majestic Polesden Lacey estate. From open fields with views over the Surrey countryside, to estate tracks and twisting forest paths, these cross country runs offer real variety -­‐ both in terms of scenery and underfoot!
Race Report: Huddersfield 10K, Yorkshire, UK, 24th February 2013
New course record set by Mohamed Aburezeq of Altrincham & District AC in 32.28, taking 17 seconds off the previous best set in 1997, a full 3 mins ahead of second placed Kevin Ogden of Spenborough AC.
Race Reports: Great North West Half Marathon 2013
Four members of Lancaster & Morecambe AC took part in the Great North West Half Marathon last weekend. First back for the club was Tony Jewitt who finished well up in the field in 59th place out of over 1100 finishers with an excellent time of 1h.24.01.
Race Report: Florida Super Spartan Hit By Forest Fire, 23rd February 2013
For the first time in our history, the men's elite heat was affected by a true force of nature.
In Miami on Saturday morning, a forest fire sparked on our course and quickly turned into a big problem as early reports came in from racers, volunteers, and Spartan staff that the fire was growing in strength around mile 7.
Race Photos: ColorBash5K @ Knoxville, TN, USA, 23rd February 2013
Ray from ColorBash sent us these fun pictures of the ColorBash5K at Knoxville, Tennessee, which took place on 23rd February 2013
Upcoming Races:
Ecos parkrun, Ballymena @ Ecos Park, Ballymena, Co.Antrim, United Kingdom, every Saturday at 9.30am
The Nuts Challenge @ Swires Farm, Dorking, Surrey, United Kingdom on 02 March 2013
More Like This: