Hey Runners,
We've achieved another record this week, and while it may not excite you guys as much as it does us, it is directly relevant to you as we strive to bring you the most up to date running information from around the world. This week we had out biggest influx of race reports and photos from around the world, which are all now up on this site…..Keep them coming, as our database is exploding with reports, photos and race listings, and there is plenty room for more! From the Georgia Marathon to the BadAss Dash, we have it all!
This week our roving running reporters have put together another great interview with the winner of the 2012 Rock 'N' Roll Portland Half Marathon and SCOTT sports athlete Ryan Bak: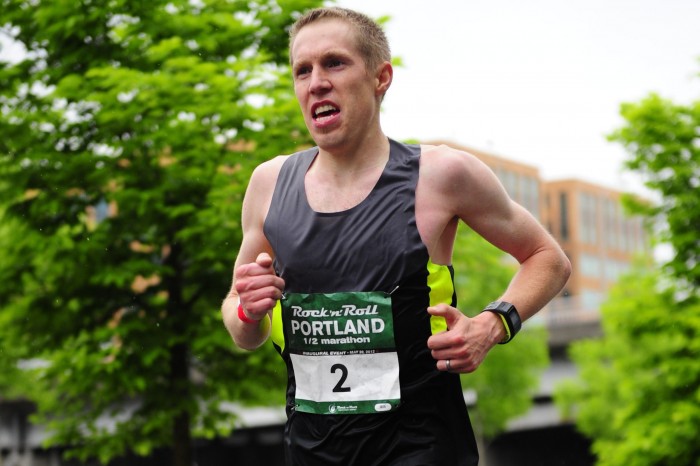 Excerpt:
1. Who do you train with?

I am fortunate to have a great trail running community to run with in the mountains and trails surrounding Bend, Oregon. Local runs include the likes of Max King (Montrail), Mario Mendoza (Salomon), Ian Sharman (SCOTT Sports), Stephanie Howe (North Face), and my speedy wife, Natalie, among others. I try to coordinate some of my harder workouts with Max, who has similar background strengths on the track and roads, and has become a dominant runner on the trails. I am trying to improve my technical skills and the best way to do that is to run with great technical runners on the trails.

2. Where are your favourite training routes?

I love any training run through the mountain trails of the Cascade Range volcanoes of Central Oregon. These runs always include a great mix of climbing and breathtaking scenery that keep me coming back for more. One of my favorite local mountain trails is the Green Lakes / Soda Creek loop. I also like to mix in quite a bit of faster tempo running on the roads and track as part of my regular training.
You Weekly Running Inspiration:
There's no such thing as bad weather….just soft people!
Race Report & Photos:
Press Releases:
Upcoming Races:
More Like This: